Board Certified Periodontist and Dental Implant Specialist
Best rated periodontist in NYC Dr. Rahmani is a Board Certified Periodontist and Dental Implant Specialist. Our state of the art facility equipped with the most advanced perio equipment available in USA including latest lasers & high precision microscopes. We work with top dental labs in NYC and use only highest quality dental components available on the market today.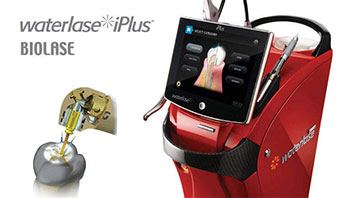 Dr Rahmani is a nationally recognized as America's Top Periodontist, one of the best periodontal specialists in the region. He is an award winning expert and contributor to a prominent media outlets. Dr. Rahmani provides a full range of periodontal procedures to treat conditions that affect your:
Gums
Facial bones
Cementum, the material that holds your teeth to your gums
Periodontal ligaments
Periodontal Treatment Options in NYC
In addition to bi-annual cleanings by the best periodontist in NYC, you may need further treatment options. Only a qualified periodontist can determine the best course of treatment for you, some of options can include:
Who doesn't want to feel healthy and to have a nice smile? Good gum health and general health…did you know […]
Read More

›
Dental implants are increasingly being used as part of major smile makeovers where multiple and quite complex treatments may be […]
Read More

›
Loose dentures are a very common problem, making it tricky to eat and talk without fear of the dentures shifting […]
Read More

›
Featured in:

Taking Care of Your Gums
One of the very basic steps to detect and treat early gum disease is to have a professional cleaning every six months. A top NYC periodontist knows what to look for and takes gum disease very seriously. Your dental professional at Contemporary Periodontics & Implant Surgery in Manhattan checks for signs of gingivitis by thoroughly scraping away any tartar, which is actually hardened bacteria. Removing this tough substance, also called calculus, removes most of the infectious bacteria.
When tartar builds up around your gums, it requires the gentle touch of an experienced periodontist in New York who knows how to attack the errant bacteria and keep it at bay. Polishing your teeth creates a smoother surface, making it harder for bacteria to attach and grow. Catching the disease early not only stops its progression, but it also keeps it from recurring.
The best periodontist in NYC also measures the size of the gum pockets surrounding your teeth. When a measurement is greater than 5 millimeters, you may be a candidate for more aggressive treatments, which your trusted periodontist can perform during your visit. But your treatment starts by getting regular check-ups and cleanings every six months. That's the best way to come to know and trust your periodontist.
Symptoms Worsen Over Time
In addition to bleeding gums, you may have noticed other symptoms. Bring them to the attention of your Manhattan periodontist so they can be monitored and treated promptly and appropriately. While early signs of gum disease rarely are painful, the symptoms you have that may indicate developing periodontal disease include:
Sore gums
Bleeding around your gums, especially when you brush
Loose teeth
Receding gums
Persistent bad breath
Once your condition has passed beyond the initial stages of simple gingivitis, your symptoms become more painful as periodontitis develops. Additional symptoms of the disease include:
Sensitivity in your gums
Loose teeth or teeth that fall out
Pain when you chew
Jaw pain due to temporomandibular joint disorders (TMJ)
Pain in your gums, even when not chewing
Bite changes
Bone loss in your upper or lower jaw